The scope Of Digital Marketing
The scope of digital marketing is constantly evolving, with new technologies and platforms emerging all the time. To succeed in digital marketing, businesses must stay up-to-date with the latest trends and techniques, and continuously test and refine their strategies to achieve the best results.
Digital marketing is a key component of every company's strategy. It helps companies to reach out to their target audience in a profitable way.
Digital marketing is one of the most important aspects of the business world today. The growth rate in India is projected to increase rapidly over the next few years. In 2019, the growth rate is estimated to be 20%. By 2024, the growth rate is expected to reach 40%.
Our generation today is a digital generation. Let us first comprehend this business before we can grasp the reach of digital marketing in India 2022. Digital marketing is a type of marketing that makes use of the internet to promote businesses and services.
So, to put it simply, we are pushing our items to people who use the internet. Many classic marketing ideas apply to digital marketing.
Marketing has developed throughout time dependent on what the customer is utilizing. Going back in time, customers used radio. This gave rise to radio advertising and marketing. Televisions rose in popularity.
They became one of the most widely used gadgets around the globe. Companies were able to reach a broad audience with TV commercials.
Even now, one of the most popular promotional tactics for businesses is television. The Internet has changed how businesses reach their clients. This is known as Digital Marketing, formerly called Internet Marketing.
The scope of digital marketing is not limited to advertising and promotion. It also covers analytics, CRM, customer service, and social media management.
The Potential of Digital Marketing in India by 2023
Now that you understand the significance of digital marketing, you may learn about its breadth in the country.
In 2015, the digital advertising sector in India had a market size of roughly 47 billion rupees. In 2018, it rose to INR 116.3 billion, and it is predicted to reach INR 199 billion in 2020.
The Scope of digital marketing is expected to grow significantly. Statista predicts that it will become a hit and create a market worth up to INR 539 billion by 2024.
Other trends indicate that digital media would increase at a CAGR of 22.47 percent to reach INR 23,673 crores by 2022.
The McKinsey Global Institute (MGI) analysis shows that the digital economy has the potential to increase productivity. This could create up to 65 million new jobs by 2025.
All of these numbers show that a lot of money is poured into all of the digital platforms. As a result, digital marketing efforts are heavily utilized.
The sector demands trained individuals to carry out all duties fluently. These encouraging numbers point to a rewarding career in digital marketing.
We can confidently state that digital marketing is flourishing in all regions of the world, not only India.
We are all aware that our country is currently turning digital, and that marketing strategies have changed significantly. The youth population in India is enormous, and every day nowadays is linked with social media. Thus, addressing the Indian population using digital marketing platforms is simple and advantageous.
The Prime Minister of India has an ambitious goal of "Digital India." This program has created numerous employment opportunities for youth. It is essential for its success.
The breadth of digital marketing in India has expanded thanks to recent innovations.
Scope Of Opportunities:
1) Market size of Digital marketing
Digital marketing is a big industry and it is only growing.
The digital advertising market size in the US was valued at $83 billion in 2016.
It is estimated to reach $111 billion in 2020.
This represents a growth of 35% in four years.
Digital marketing is also a global phenomenon. It's estimated that the global digital marketing market size will be worth more than $240 billion by 2020.
2) Digital advertising revenue in India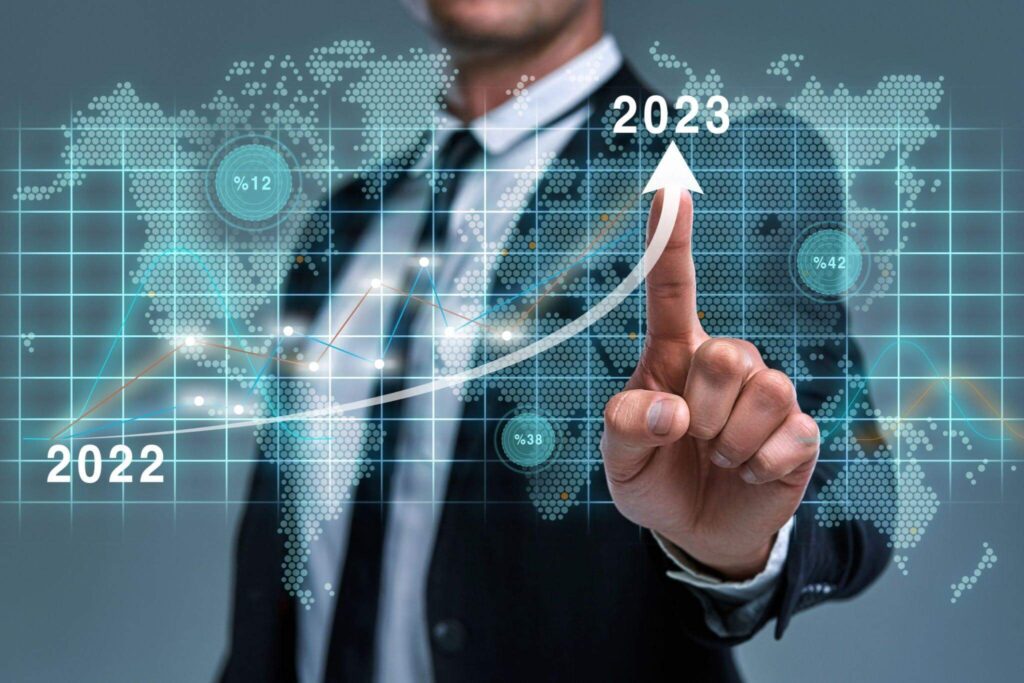 Digital advertising revenue in India is on the rise. In 2017 it generated Rs. 10,000 crore and is projected to grow by 26% in 2018.
Digital advertising revenue in India has grown. This is due to the increasing number of smartphones and other web-enabled devices. People are using these devices more often, which boosts advertising revenue.
With more than 300 million Internet users, India has a large market for online advertising and digital marketing.
3) Estimated digital media market value
According to the report by Statista, the estimated digital media market value is $1.2 trillion. It is expected to grow at a CAGR of 8%.
The digital media market has grown significantly in the past few years and will continue to grow in the foreseeable future. This rise can be due to a variety of sources, as well as:
– The increasing penetration of smartphones and tablets
– The growing use of social media platforms
– The availability of high speed internet connections
4) Number of monthly active Facebook users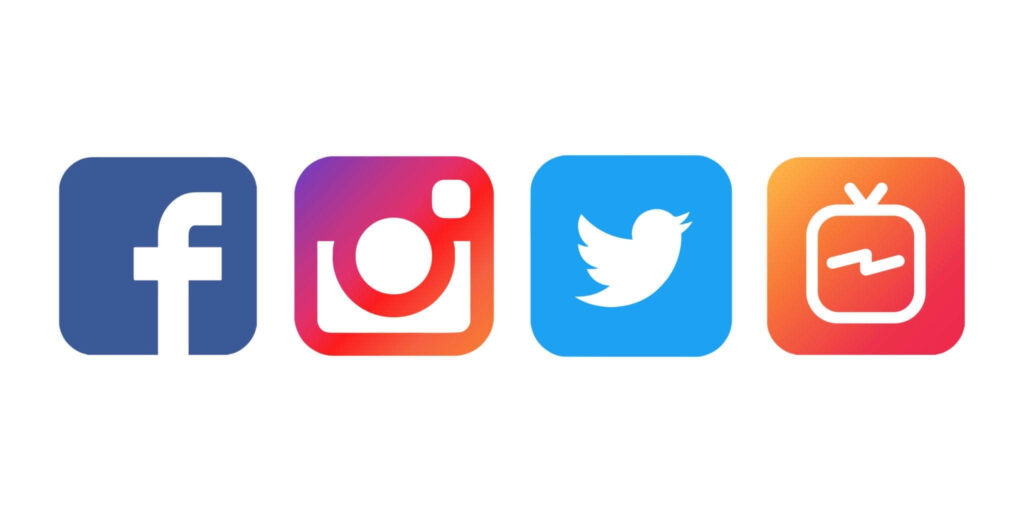 Facebook is the most popular social media platform in the world. It has more than 2 billion monthly active users.
5) Most popular social networks worldwide
Social media has changed the ways we interact, share, and consume information. Social media is very popular for staying connected with people. It is a great way to keep in touch with friends, family, and businesses.
Facebook leads the pack with over 1.5 billion users worldwide. The next most popular social media platforms are YouTube (1 billion), Instagram (800 million), and Twitter (300 million).
6) Distribution of twitter users worldwide
This section will discuss the distribution of twitter users worldwide by age group.
This article will give insight into the worldwide distribution of Twitter users. It will also provide information on the global number of Twitter users.
7) Leading countries based on Facebook audience size as January
Facebook recommends an audience size for the page based on its algorithm. The algorithm takes into account many factors such as the age, gender, location and interests of a user. Facebook also recommends an audience size for the page based on what it deems as "optimal".
The countries with the largest Facebook audiences are India, Indonesia, and Brazil.
What does the future of digital marketing look like?
Mobile applications are the future of digital marketing.
This year, 30% of the global population will be online through mobile device. So it stands to reason that this technology is now more strongly interwoven into marketing plans than ever before.
We hope this blog has given you new understanding.
Digital marketing has wide scope in India and abroad. Please share your thoughts in the comments box below.
Conclusion:
A company's marketing strategy must include digital marketing in some way. It makes it possible for companies to effectively reach their target market. India's digital marketing sector has grown significantly, and by 2024, it's predicted to grow at a rate of up to 40%.
The industry includes analytics, customer relationship management, customer support, and social media management in addition to advertising and promotion. This industry offers a variety of career options and is predicted to add up to 65 million new jobs by 2025.
Recent advances have increased the reach of digital marketing, which is a major force in the digital economy. According to the statistics, digital marketing initiatives will likely keep expanding and being more widely used in the years to come.
Frequently Asked Questions:
What is the scope of digital marketing in 2023?
As more companies turn to internet means to reach their target audiences, the breadth of digital marketing is predicted to be enormous in 2023. Digital marketing is expected to advance further and be even more successful in the years to come as a result of the growth of social media, mobile devices, and new technologies like AI and machine learning.
What are the benefits of digital marketing for businesses?
More reach and exposure, improved targeting and segmentation, greater consumer involvement, better measurement and analysis of results, and higher ROI as compared to traditional marketing strategies are some advantages of digital marketing for firms.
What are some of the key trends in digital marketing?
The use of AI and machine learning to personalize and automate marketing campaigns, the rise of voice search and smart speakers, the increasing importance of video and visual content, and the continued expansion of social media platforms are some of the key trends in digital marketing that are likely to be prevalent.
How can businesses stay ahead of the curve in digital marketing in 2023?
By making investments in the newest technologies and tools, staying current on the most recent trends and best practices, producing compelling and engaging content, forging strong connections with customers through social media and other channels, and continuously monitoring and optimizing their campaigns for maximum impact, businesses can stay ahead of the curve in digital marketing.
What are some of the challenges businesses may face in digital marketing?
The need to continuously adapt and expand their tactics to stay up with evolving technology and consumer behavior, as well as the possibility of data breaches and other cybersecurity risks, are some of the issues organizations may encounter in digital marketing.
What are some of the most effective digital marketing channels for businesses?
Social media platforms, search engine optimization (SEO), email marketing, video marketing, influencer marketing, chatbots and other AI-powered tools are projected to be some of the most successful digital marketing channels for organizations. But, the specific requirements and objectives of the company, as well as the tastes and actions of its target market, will determine the efficiency of each channel.